Features & Activities
The cornerstone of the St. Regis brand is its uncompromising commitment to delivering an unrivaled setting and bespoke service to each and every guest from arrival to departure. One of the most exclusive beach resorts in Abu Dhabi, the St. Regis Saadiyat Island Resort Abu Dhabi offers guests a plethora of services and facilities, each providing guests the opportunities to create unforgettable moments.
Pool & Beach Athletic Club Sandcastle Kids Club Saadiyat Golf Club
Pool & Beach Day Pass
Relax by one of three outdoor pools or our private beach with the St. Regis Pool and Beach Pass. Spend your day on our pristine beach, so sublime that Hawksbill Turtles find refuge in the dunes and dolphins play in the surf along the shore.
Two packages are available with the day pass to suit your requirements. You may purchase your pass from the Family Pool Leisure Desk.
Pool & beach timings
Family pool (Upper deck): 8am - 7:30pm
Family pool ( Lower deck): 9am -6:30pm
Adult pool: 8am - 7pm
Outdoor Lap pool: 9am - 6pm
Beach: 7am to sunset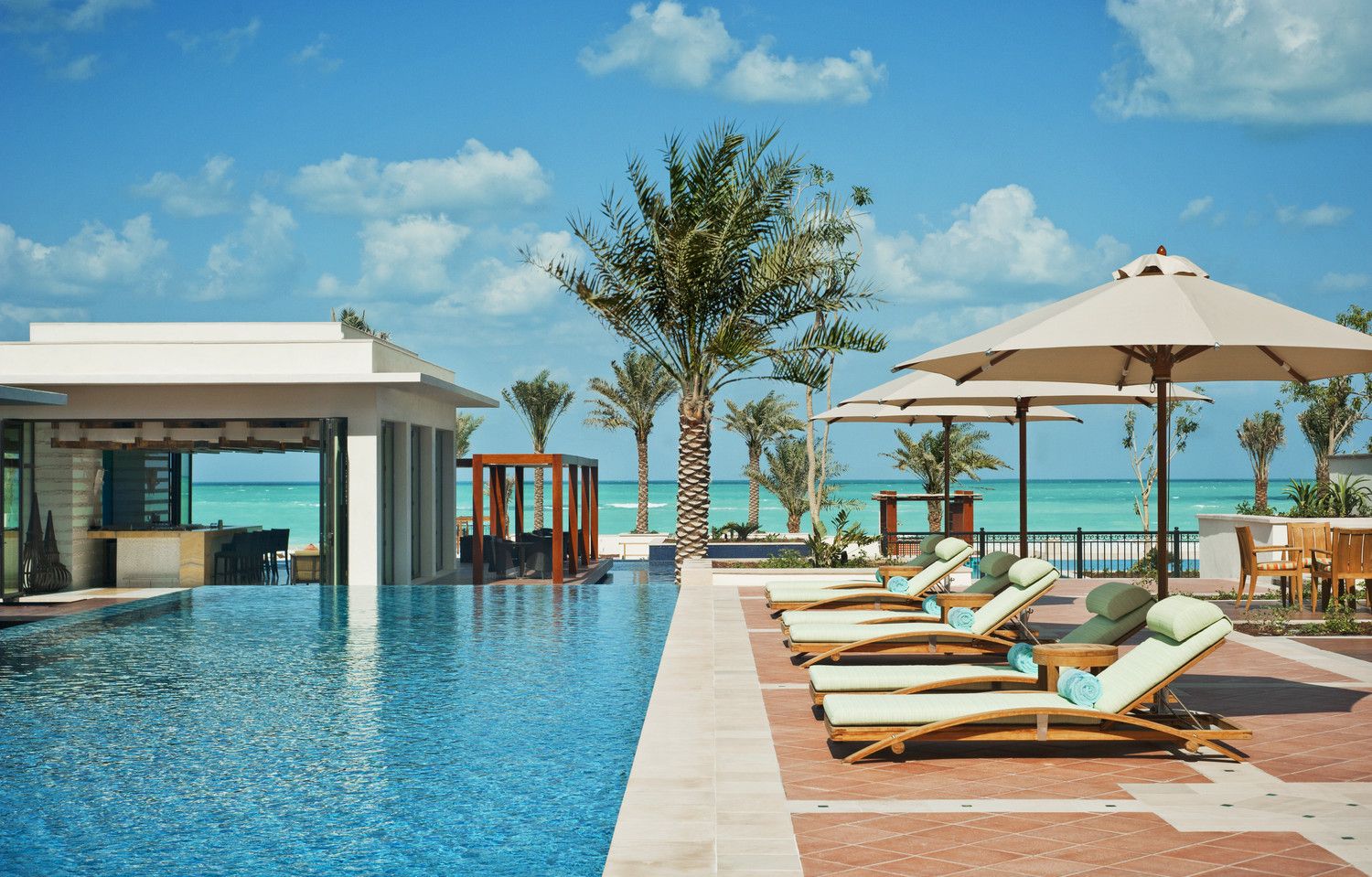 POOL & BEACH DOUBLE INDULGENCE
At Pool & Beach
Blue sky, sand in toes, ocean breeze, and sun kissed hair, salty air, beachy tunes and sunny days…

The perfect escape and it can only get better! Spend your day by one of 3 outdoor pools or our pristine private beach and enjoy culinary delights from either Sontaya or Turquoiz with our food & beverage voucher.
Prices are subject to 10% Service Charge, 6% Tourism Fee & 4% municipality fee.
Packages

Price

F&B voucher

Single pass

AED 250

AED 100

Couple pass

AED 500

AED 250

Child pass (4-12)

AED 125

AED 50

You may purchase your pass from the Family Pool Leisure Desk. F&B voucher valid at Pool & Beach Bar or Turquoiz Subject to availability
The St. Regis Athletic Club
The St. Regis Athletic Club comprises a large state-of-the-art gym, a juice bar and 25-metre indoor lap pool for the health conscious guest. This exclusive fitness center in Abu Dhabi includes two tennis courts, two squash courts and four outdoor swimming pools including an adult pool with private seating bays.
Watersports activities: Offering a comprehensive range of water sport activities from kayaking, paddling, snorkeling to boogie boarding - Discover more
Personal training: Our internationally certified personal trainer understand that different training methods suit different people. Our expert staff will devise exercise plan unique to your goal that makes you feel like a new person inside and out.
Group excercise classes: Offering a variety of classes - from circuit training, cardio and core training to Personal Training, we have got you covered! View the St.Regis Athletic Club group classes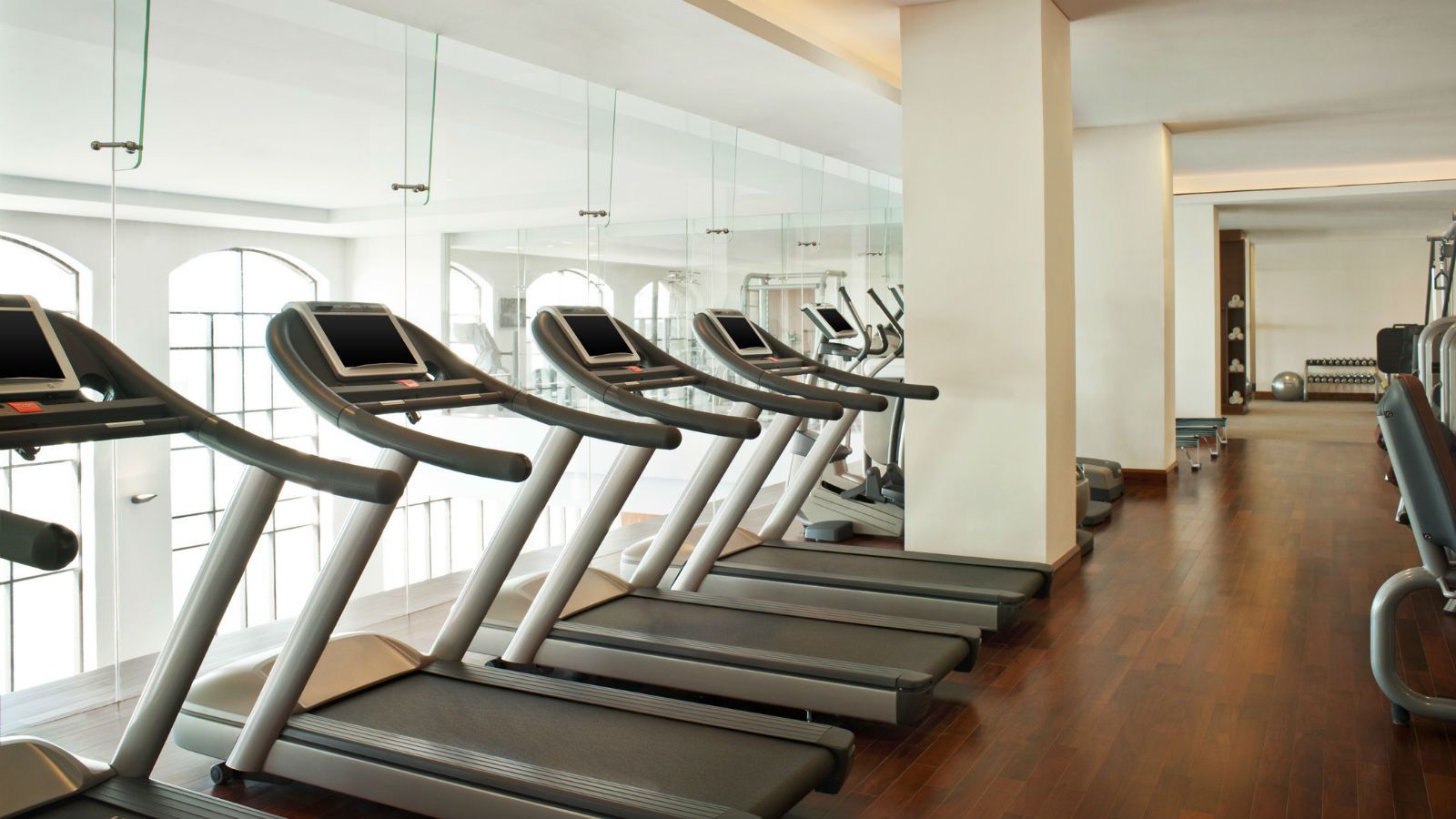 FACILITIES OPERATIONAL HOURS:
Gymnasium: Accessible 24hrs
Squash & tennis: 6:00am to 10:00pm
Indoor Lap Pool: 6:00am to 10:00pm
Tel: +9712 498 8777 | Email: athleticclub.saadiyat@stregis.com
SWIMMING LESSONS
At The St. Regis Athletic Club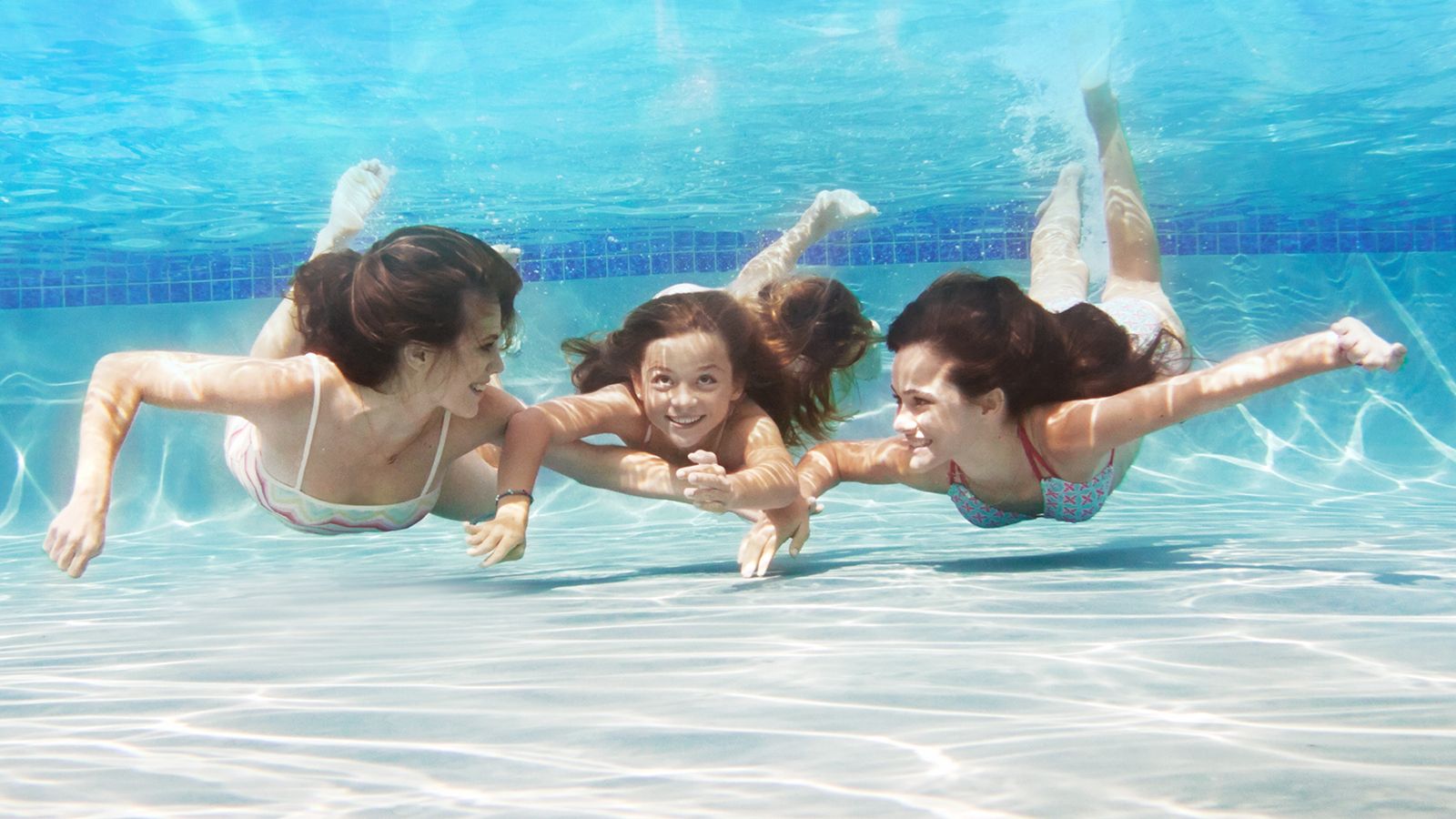 The Athletic Club swimming lessons is the perfect solution for people who want to learn how to swim as a beginner, improve their stroke, or train for a competitive sport. Catering to all ages, it is best way to take to the water, with private classes also available.
Swimming courses include:
Learn to Swim Aqua Baby Adult Swimming classes
Stroke Correction Private Lessons
TENNIS CLASSES
At The St. Regis Athletic Club
Enjoy bespoke lessons with choice between
private sessions or in a group.

For Age 4 years and above
Members Prices: 880AED (11 classes)
Non Members Price: AED 990 (11 Classes)

Semi Private Lessons (2-3 Players)
Members Prices: AED 1630 (11 classes)
Non Members Price: AED 1815 (11 Classes)

Private Lessons
Members Prices: AED 2725 (11 classes)
Non Members Price: AED 3025 (11 Classes)
Sandcastle Kids Club
An adventurous and enchanting play area offers delight in a safe environment. Sandcastle club with captivating activities and thoughtful, welcoming attention tailored for younger guests, The St. Regis Saadiyat Island Resort celebrates the art of play.

Set within a themed cave, with soft earth colored drapery, play areas inside and out, a sand pit and an outdoor pool, the dedicated children's club will inspire the imagination and create lifelong friends for the little aficionados in the making.
The sandcastle club is ideal for ages 1 - 12 years old featuring indoor and outdoor activities. There is also an outdoor activity pool and also age based activities with trained staff are available. Should you wish to arrange nanny service, it is also available (24 hour advance booking required)
*Children under the age of 4 years must be accompanied by their parents or nannies.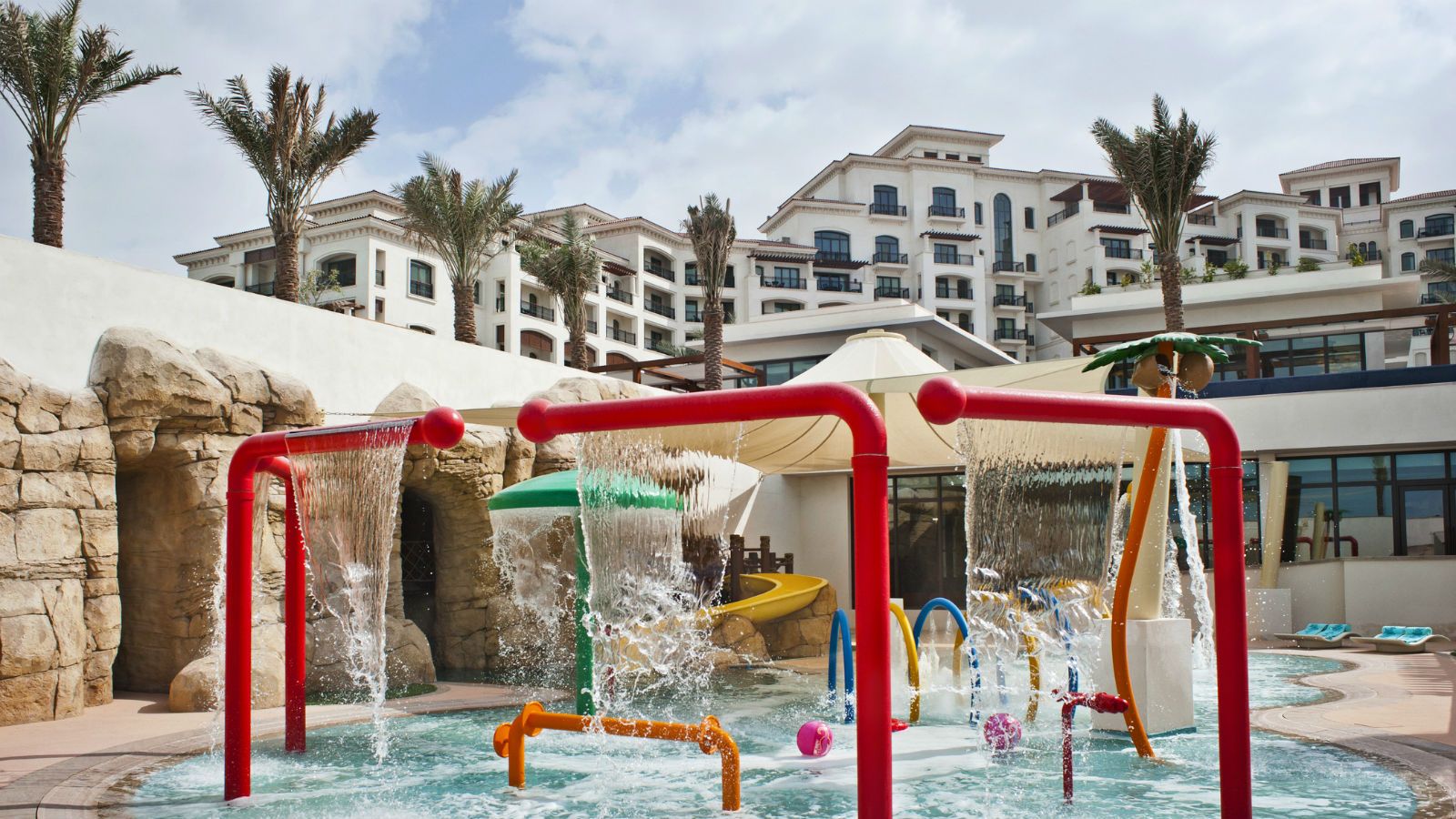 OPENING HOURS
Weekdays: 9am - 6pm
Weekends: 9am - 7pm (incl. Public holidays)
For more information, kindly contact Sandcastle kids club:
Tel.: +971 (2) 498 8991 | Email: sandcastle.saadiyat@stregis.com
SPRING CAMP 2017
At Sandcastle kids club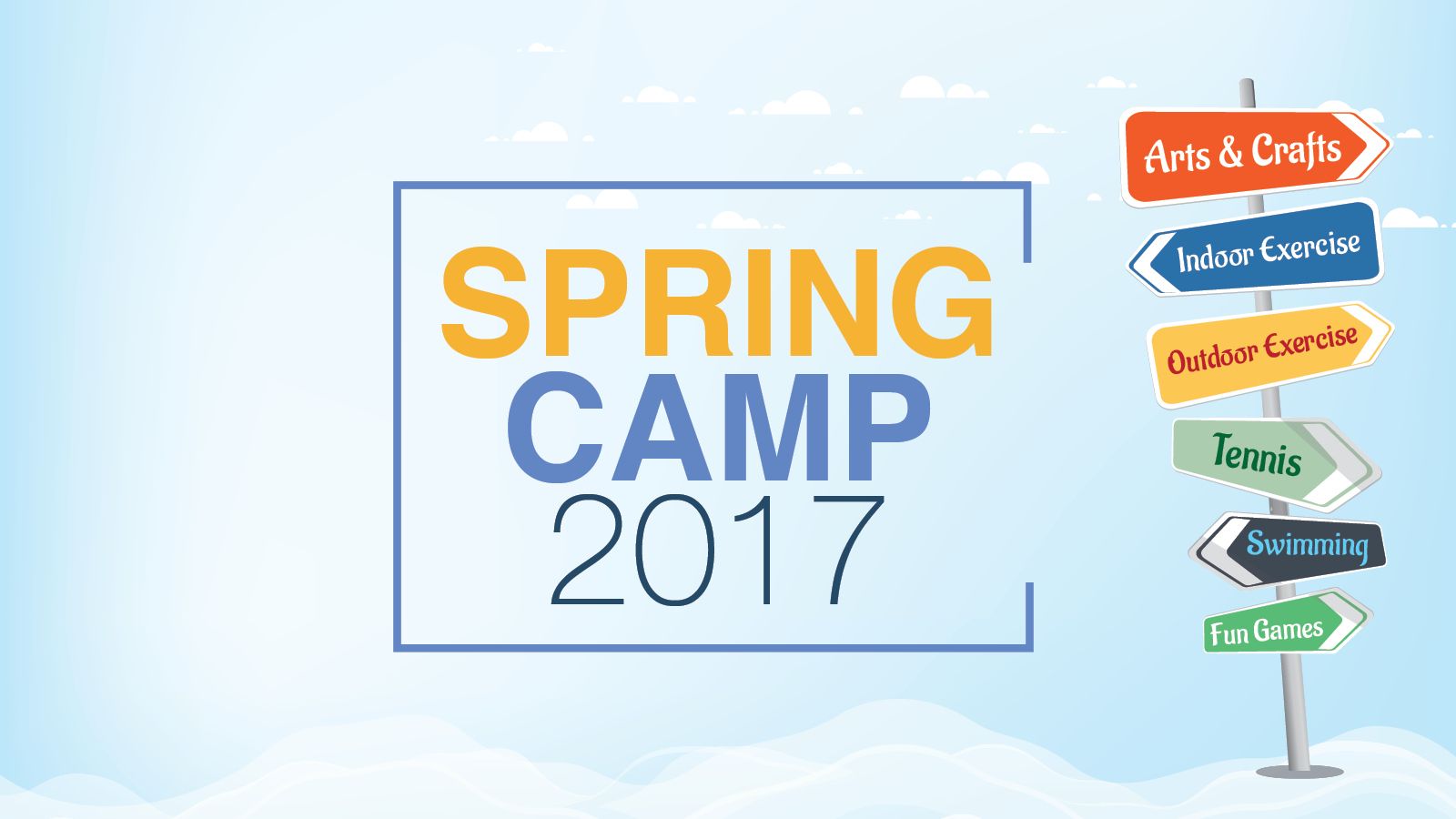 The Sandcastle Club Spring Camp is back and all set to enhance young budding aficionado's talent and skill!
Camp timing: 9:00AM to 3:30PM
Camp dates: Week 1: 26th to 30th March| Week 2: 2nd to 6th April
Prices: AED 260 per child for one day | AED 1050 per child for 5 days
25% discount for members, St. Regis residences and hotel guests
Terms and Conditions apply:
Prices are inclusive of all taxes
Spring Camp prices includes one set of Spring Camp shirt, sling bag and baseball cap
Morning and afternoon snacks and lunch
For more information, kindly contact Sandcastle kids club:
Tel.: +971 (2) 498 8991 | Email: sandcastle.saadiyat@stregis.com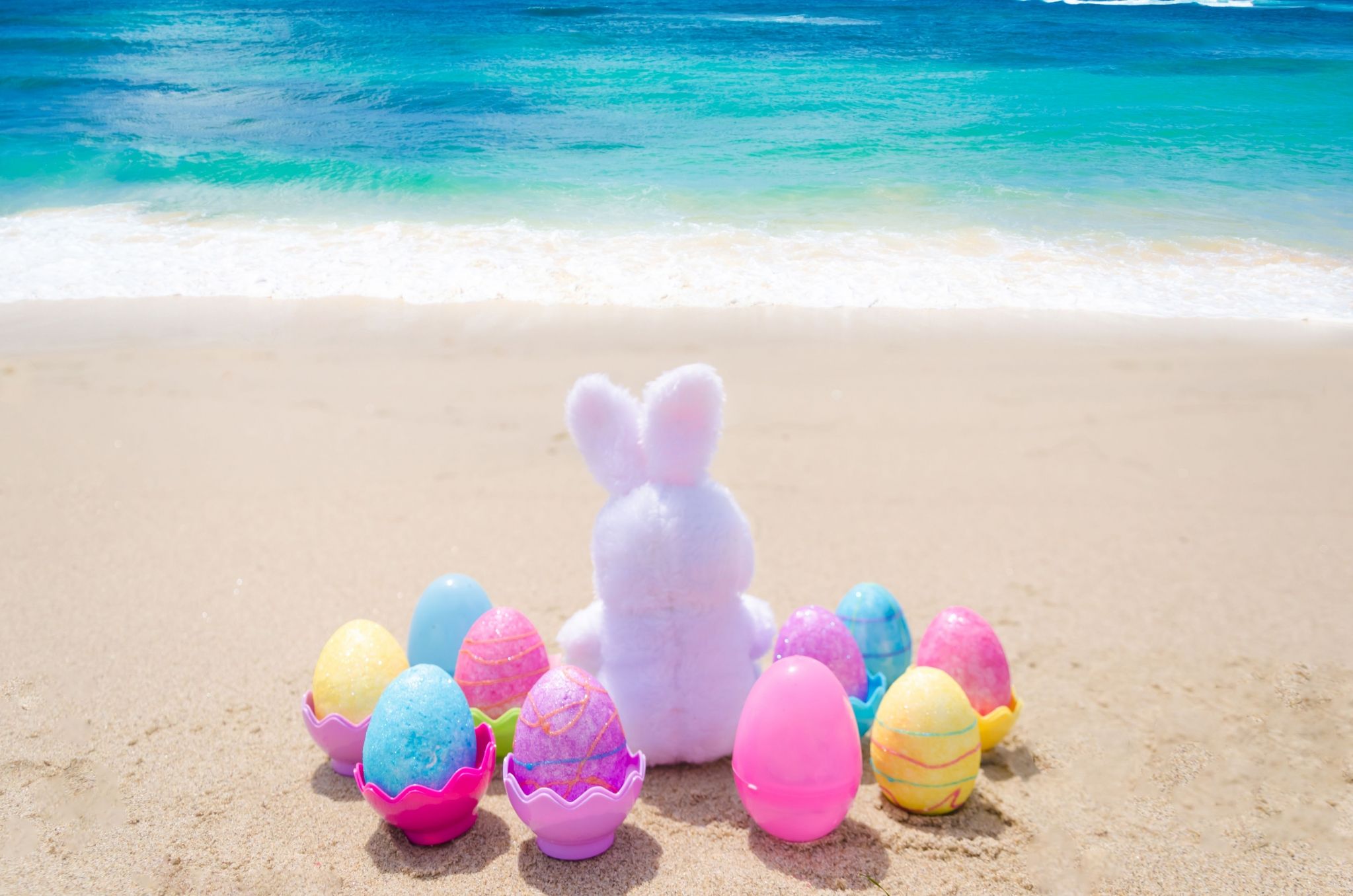 Easter Sandcastle Club Activity
At The Sandcastle kids club
A fun-filled day at the Sandcastle Club for the little ones with Easter activities including find the bunnies, decorating Easter eggs and cookies, egg and spoon relay, Easter egg making and the Easter egg hunt organised on the beach.

Price: AED 108 per child, aged 4 – 12 years old.
Sunday, 16th April | 10:00 am – 11:30 am followed by Easter egg hunt
at 3:00 pm on the beach
Complimentary access to in-house younger guests