March Offers at The St. Regis Saadiyat Island Resort, Abu Dhabi
This March The St. Regis Saadiyat Island Resort, Abu Dhabi is offering a wealth of fine dining, entertainment, and leisure pursuits for guests and city residents alike.
Mother's Day is fast approaching and chefs at the luxurious beachfront resort are all set to create memorable experiences for moms. Meanwhile, Southeast Asian restaurant Sontaya is wooing the corporate world with a brand-new business lunch, making it the perfect place to meet clients and colleagues. Furthermore, confirmed carnivores should head to fine-dining steakhouse 55&5th, The Grill, which will launch a tantalizing new menu this month.

For more information or to make a reservation, please contact us as follows:
Tel.: +971 2 498 8443
Email: restaurant.saadiyat@stregis.com
Stay connected on Whatsapp: +971 50 621 3583
Prices are inclusive of 10% service charge, 4% municipality fees, 6% tourism fees and 5% VAT on base amount plus service charge.
MOTHER'S DAY CELEBRATIONS
Inspired Ideas for the women who Inspire you!
Mother's Day Brunch
March 23rd | 1:00 pm — 4:00 pm
To celebrate Mothers' Day, all moms will be honored with a bouquet of flowers and a give away at Olea's Friday Epicurean Brunch.

BOOK NOW


A Sweet Treat For Moms!
March 21st at Olea restaurant
All moms will receive a complimentary dessert during lunch or dinner in celebration of Mother's Day.

BOOK NOW
Women's Month at 55&5th, The Grill
Available daily | 7:00 pm onwards
55&5th, The Grill will serve a special three-course menu throughout the month. Ladies can also be treated to a personalized dessert featuring
their or their partner's photo rendered in an edible ink.
Price: AED 370

BOOK NOW

Mother's Day celebration at Sontaya
Available during lunch & dinner
Mother's Day
All moms will receive a complimentary dessert.
March 8th
International Women's Day
Ladies will receive a complimentary drink
March 21st

BOOK NOW
Mother's Day afternoon tea
Available daily |2:00pm - 6:00pm
A bespoke Afternoon Tea experience where mothers and their loved ones can indulge in cakes, scones, signature savories, exclusive tea blends,
Rossini Italian bubbles & more.
Price: AED 180 per person

BOOK NOW

Love your Mother at Iridium Spa
Book any one-hour facial & get a 30 minutes back massage, complimentary skin analysis session & AED 100 voucher to redeem against your next treatment.
90 minutes | AED 570

BOOK NOW

The St. Regis Epicurean Brunch
Every Friday| 1:00 pm - 4:00 pm
An enticing epicurean concept offering cuisines from around the world with the Mongolian BBQ, Tandoori Oven, The Italian Pentolo & more. An extensive beverage selection and live entertainment by the renowned Smooth band.
From AED 395

BOOK NOW


Asian Fusion Brunch
Every Saturday | 1:00 pm - 4:00 pm
Tantalize your taste buds with succulent homemade duck spring rolls, prawn and chicken dumpling, salad and pan-seared dory fish. Don't forget to make the most of the stir-fries, rice and fragrant Thai curries.
From AED 290

BOOK NOW

Business lunch at Sontaya
Sunday to Thursday | 12:00pm - 3:00pm
Make the most of your lunch break at Sontaya
The green papaya salad or chargrilled chicken satay are great to start with, but you haven't experienced Sontaya' s fine food until you order the fried fillet of cream dory fish with tamarind sauce or the signature red tofu curry. End your business lunch on a sweet note with seasonal sliced fruits or choice of ice-cream.
No matter what you choose, the food at Sontaya will ensure the deal swings in your favor.

BOOK NOW



Iridium Spa Cabana
Let your cares slip away to the sound of the sea in our Spa Beach Cabana. Relax to the rhythm of waves gently lapping the shore, as expert hands pamper you in coastal serenity with a select range of spa treatments.

LEARN MORE
Delizioso – Italian night
Every Sunday | 6:30 pm — 11:00 pm
Flavours of Arabia
Every Tuesday | 6:30 pm — 11:00 pm
Asian Market Feast
Every Thursday | 6:30 pm — 11:00 pm
AED 240 per person inclusive of free-flowing soft beverages.
AED 430 per person inclusive of free-flowing house vino & hops.

BOOK NOW

Liquid Art
Daily | 3:00 pm - 2:00 am
Experience extraordinary artisanal cocktails that combines classic and modern art masterpieces with amazing liquid concoctions using Blueberry Infused Rum, Eucalyptus Cordial Honey Infused Tequila, Moscovado Sugar Syrup, Tonka Essence and more.
Price: AED 80

LEARN MORE

Malt Moments
Daily | 3:00 pm onwards
Malt lovers are in for a treat at the New York-style bar, which is offering malt-tastings to showcase its latest selection of premium spirits.
Sample varieties from:
Scottish (10.72%) - AED 110
American (16.86%) - AED 150
Japanese (22.09%) - AED 350

LEARN MORE

European Football live screening
Join us at The Manhattan Lounge and catch all the European Football action- Live!

LEARN MORE

Happy Hour
Daily | 5:00 pm — 8:00 pm
Enjoy unbeatable offer of 'Buy one, get one free' per person on selected
beverages.

LEARN MORE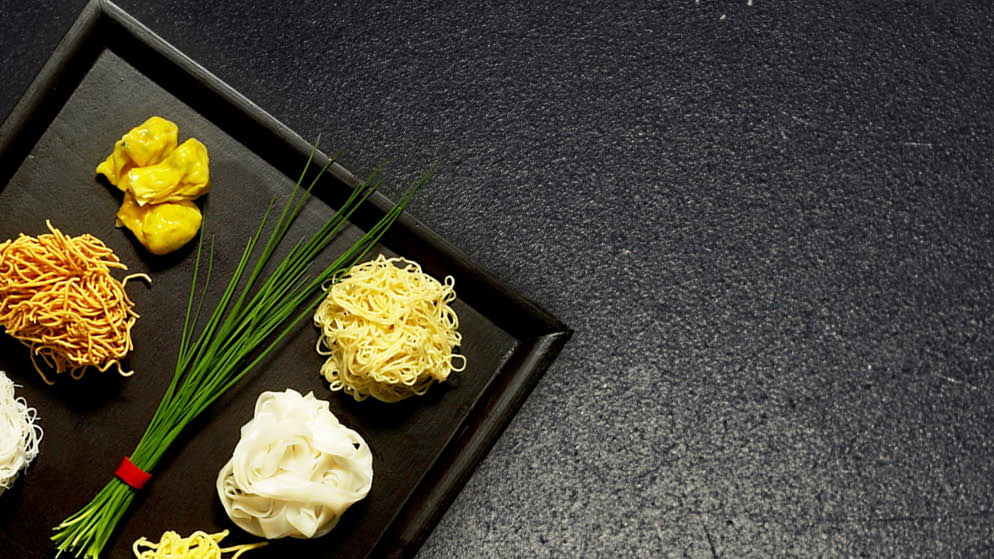 Battle Of The Noodles!
Daily 6:30 pm — 10:30 pm
Brace yourself for a fierce battle of flavors this march at Sontaya as we roll
no fewer than eight noodle dishes, each prepared in a different style.
From AED 65
Caviar & Bubbles
Daily | 7:00 pm onwards
Enjoy one of the world's best-loved delicacies with a glass of fizz.
AED 490 inclusive of 15g of Sturia caviar from France with a glass of Louis Roederer fizz.

BOOK NOW
55&5th Time
Sunday - Wednesday | 7:00 pm — 8:00 pm
Enjoy after-work and pre-dinner drinks at 55&5th The Grill's bar.
Each drink will be served with a tapas-style small plate.
AED 45 for classic beverages
AED 65 for premium beverages
Spritz
Daily
Enjoy the iconic Italian aperitif and receive a second one free of charge.
AED 70
Surf and Turf Burger
Daily
Enjoy a special burger served with prawns, seasoned with Asian spices
and receive a complimentary bottle of hops.
AED 130
Pool & Beach day pass
Guest can spend the day by one of the resort's three outdoor pools or the on the pristine private beach.
Lift Your Mood
Surrounded with a complex blend of seven essential oils of the purest quality, the Lift Your Mood treatment begins with gentle reflexology and breathing exercises. You will then be buffed lightly from head to toe using the Spa's desert sand scrub with invigorating orange blossom oil, or the spa's calming jasmine aromatherapy oil.
Includes:
*Chocolate cookies
*One bottle of ESPA aromatherapy bath oil worth AED 230
*AED 100 spa voucher to be redeemed against your next appointment.
Treatment: 90 minutes | AED 750
Delicious Hammam Duet
Iridium Spa's Delicious Hammam Duet deal includes an hour-long spell in
the traditional Turkish-style steam room and a 30-minute body massage, followed by a dessert.
Treatment: 90 minutes | AED 600
*TERMS AND CONDITIONS:
Offer available until 31st March 2018.
Offer available until stock last.
Advance booking is recommended for preferred treatments and time.
This offer cannot be combined with any other offer or discount.
Upgrade and treatment should be used on the same day.
Voucher to be used for treatments only.