MAY OFFERS
Inspired by a century-old legacy, The St. Regis Saadiyat Island Resort is home to a selection of distinctive food and beverage venues. Offering finely crafted indoor venues as well as relaxing al fresco settings with captivating views of the ocean, the resort promises an unforgettable culinary experience on every visit.
Revive in the rarest of luxuries: TIME, at the Iridium Spa.
For more information or to make a reservation, contact us as follows:
+971 2 498 8443 or +971 2 498 8762
restaurant.saadiyat@stregis.com
Stay connected on Whatsapp: +971 50 621 3583
All Prices are subject to 10% service charge, 6% tourism fee and 4% municipality fee
ASIAN FUSION BRUNCH
Every Saturday | 12:30pm - 4:00pm
Join us every Saturday as Sontaya takes you on an enthralling journey. Experience a burst of traditional flavors, aromas and ancient dishes from South East Asia.

Every Saturday from 12:30pm – 4:00pm
Last Brunch of the Season: Saturday 20th May 2017

Brunch packages:
AED 229 per person inclusive of soft drinks (Enhance your brunch experience with Pool & Beach pass at AED 70 per person)
AED 299 per person inclusive of

hops, grape beverages and

pool & beach pass.
SUNSET MENU
Daily | 6:00pm - 7:00pm
Enhance your evening with a flavorsome 3 course menu featuring a refined selection from our signature dishes.

Packages: AED 190 per person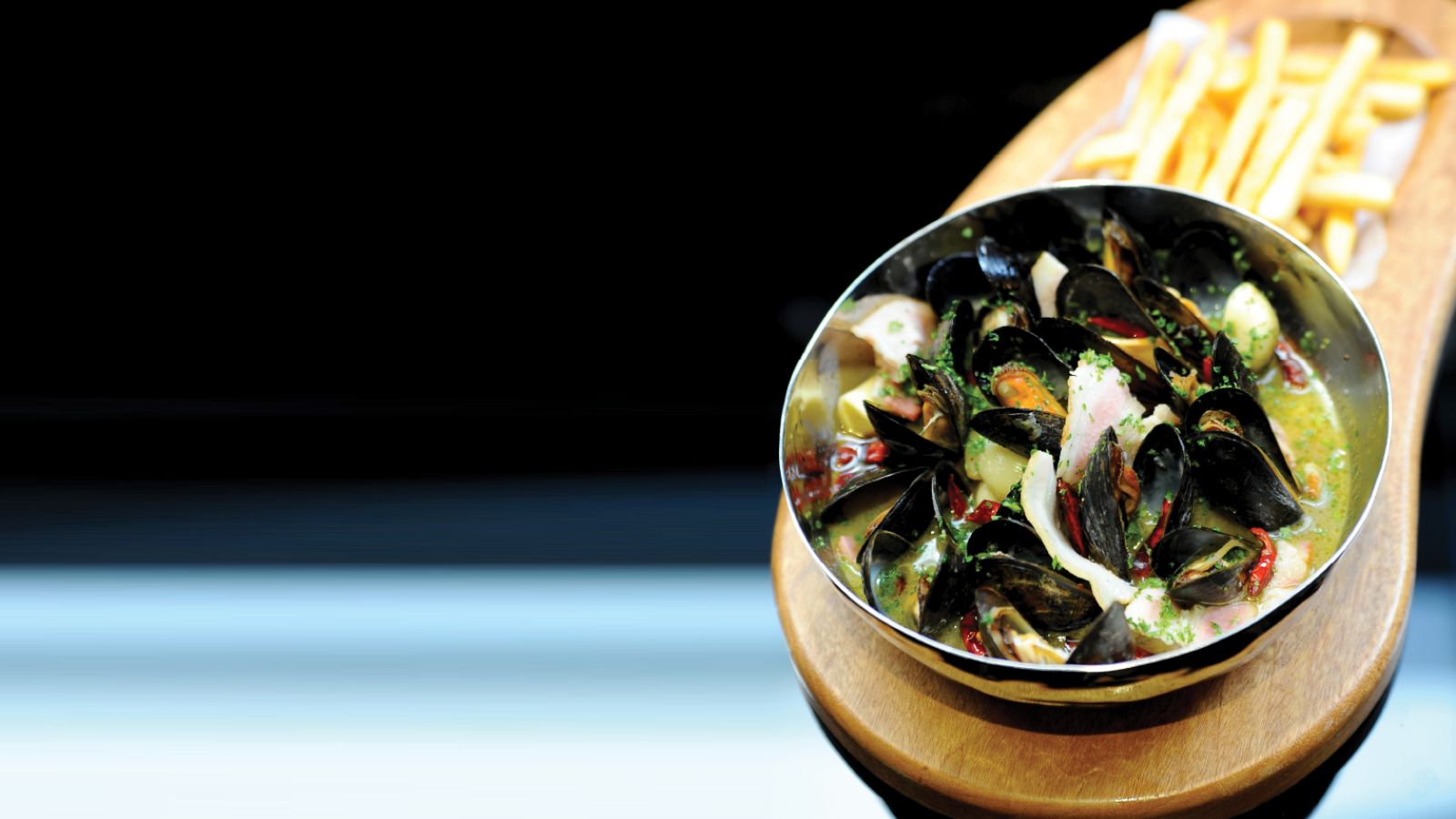 MUSSELS NIGHT
Every Sunday | 6:30pm - 10:30pm
Dive into indulging flavors with our seasonal offer.
Price: AED 165 | a pot of mussels and a glass of selected white grape beverage or bottle of malt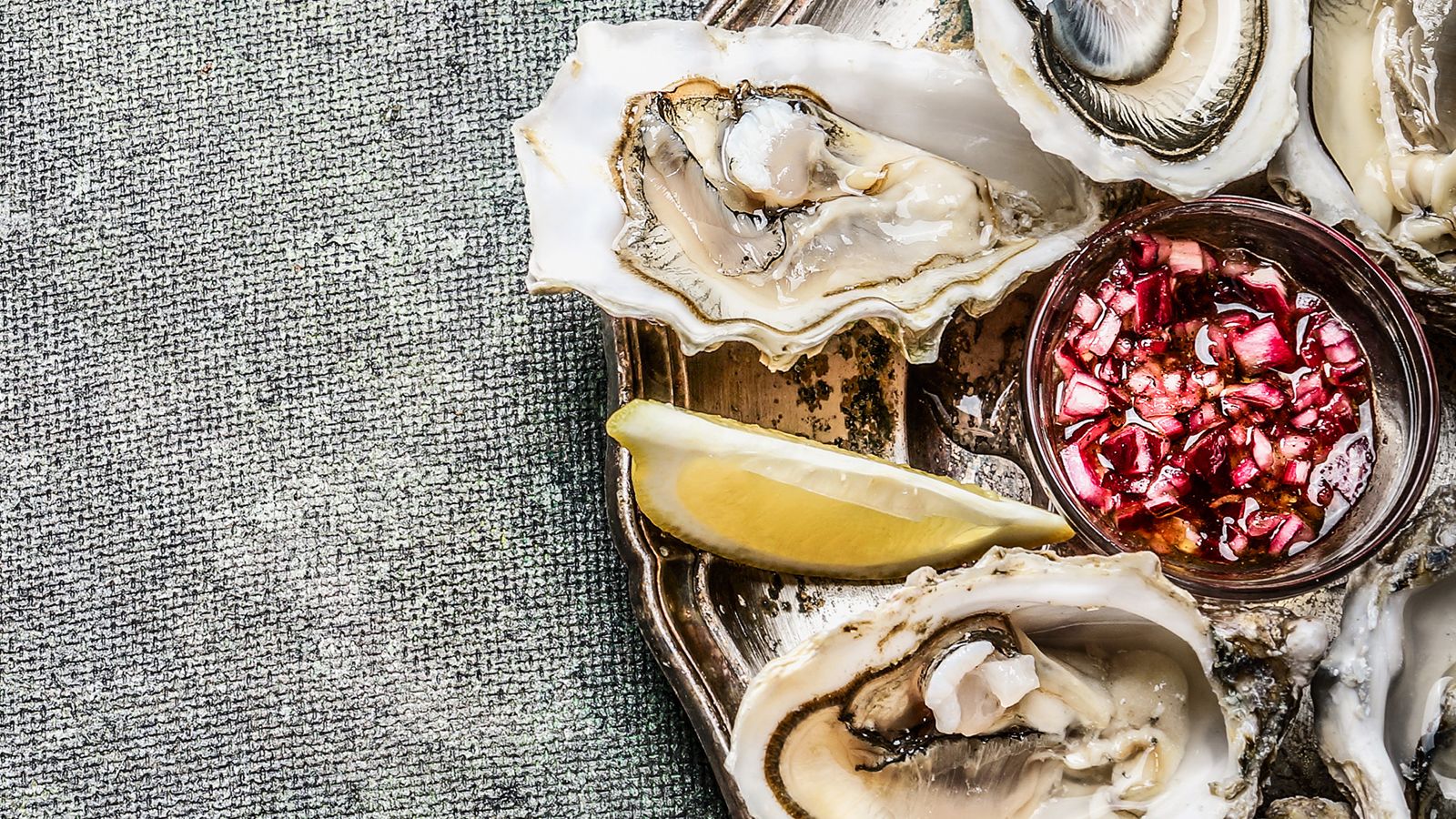 OYSTER FESTIVAL
Daily | 12:00pm - 1:00am
Immerse into a platter of freshly shucked oysters.
Prices: AED 150 including half dozen oysters | AED 300 including one dozen oysters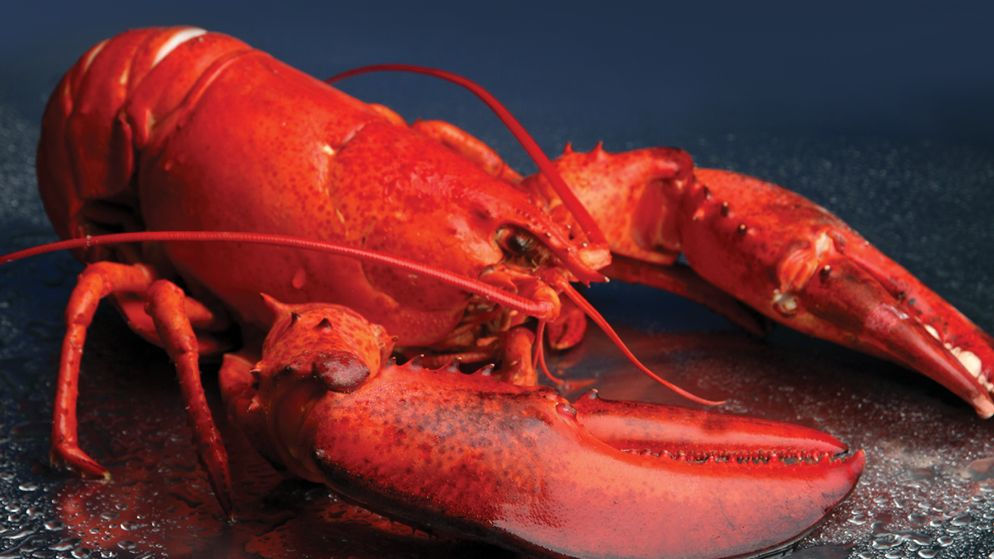 LOBSTER FEST
Daily | 7:00pm - 10:30pm
Turquoiz Lobster Fest includes a whole scrumptious lobster, seafood chowder, 3 side dishes & choice of 3 sauces.
Price: AED 370 per person

Upgrade to Surf & Turf package: AED 400 inclusive of 1/2 Canadian Lobster and 280 gm fillet steak AED 470 inclusive of whole Canadian Lobster and 140 gm fillet steak
Available daily from 7:00pm to 10:30pm
LADIES NIGHT
Every Wednesday| 6:00pm - 9:00pm
Amplify your evening with signature sips, with sensational tunes by DJ Chad & live performance from our resident Saxophonist.
Price: AED 55 per lady inclusive of 3 signature sips and 1 tapas platter. SPECIAL OFFER: Enjoy a complimentary bottle of Prosecco when you buy 6 ladies night packages & 20% discount when dining in-house.
Every Wednesday from 6:00pm - 9:00pm
SATURDAY BBQ LUNCH
Every Saturday |12:00pm - 4:00pm
Elevate your weekends at the Saturday BBQ, where the Chef cooks up a storm with locally sourced fresh fish and meat for a sharing style lunch.
Food package: AED 200 per person, for a minimum of two people
inclusive of a starter and a main course.
Beverage package: AED 130 per person, inclusive of water, soft drinks and house beverages.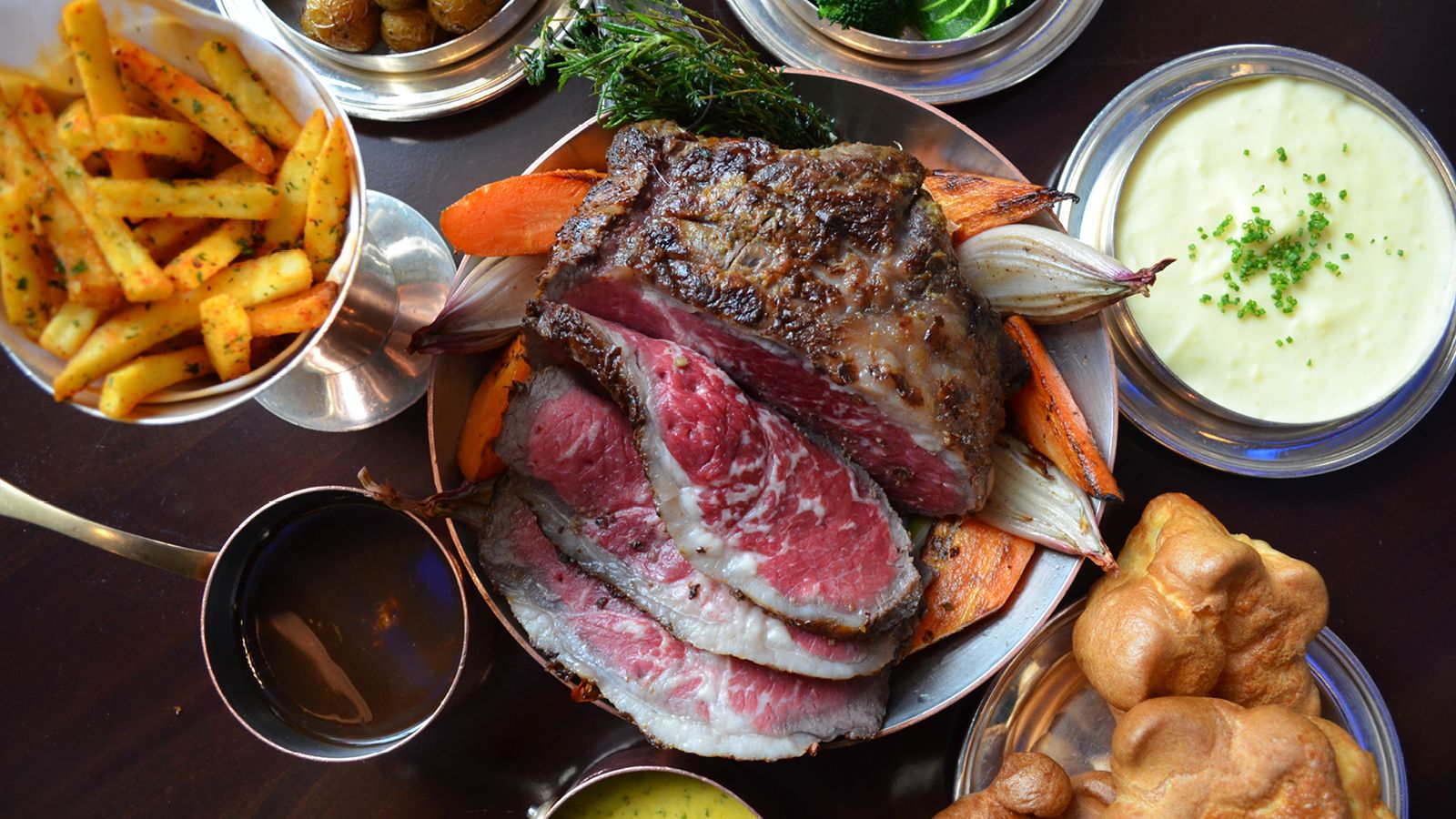 SATURDAY FAMILY ROAST
Every Saturday | 6:00pm - 10:00pm
Traditional family style dinner with juicy roast beef, delicious sides, sauces and all the other trimmings.
Price: AED 550 for up to 2 adults & 2 children (below 12 years)
(Advance booking is required)
LADYLIKE
Every Tuesday | 7:00pm - 11:00pm
Indulge in some juicy gossip with your girlfriends, a glass of bubbly and
a three-course set menu. 55&5th The Grill is offering two options for each of the courses, either a light seasonal dish or simple guilty pleasures.
Live performance by The Resident Jazz Band

Price: AED 300 per lady inclusive of a glass of sparkling house beverage and a three-course set menu.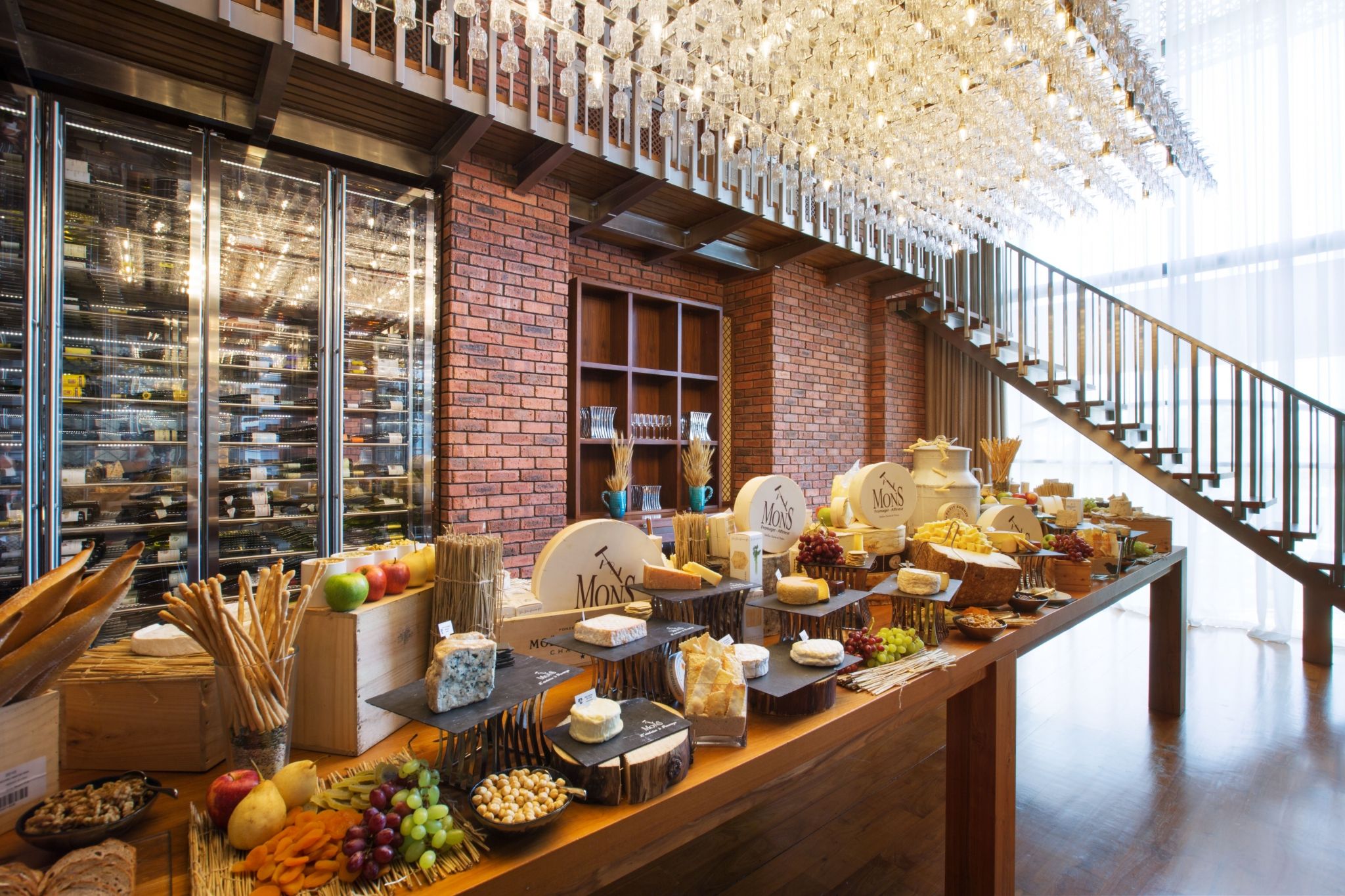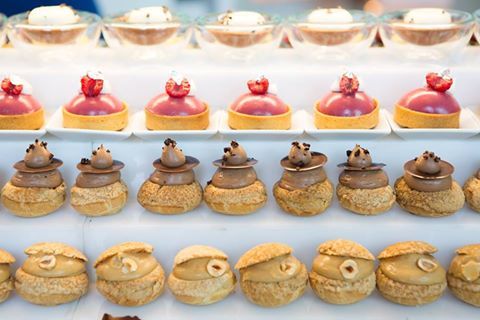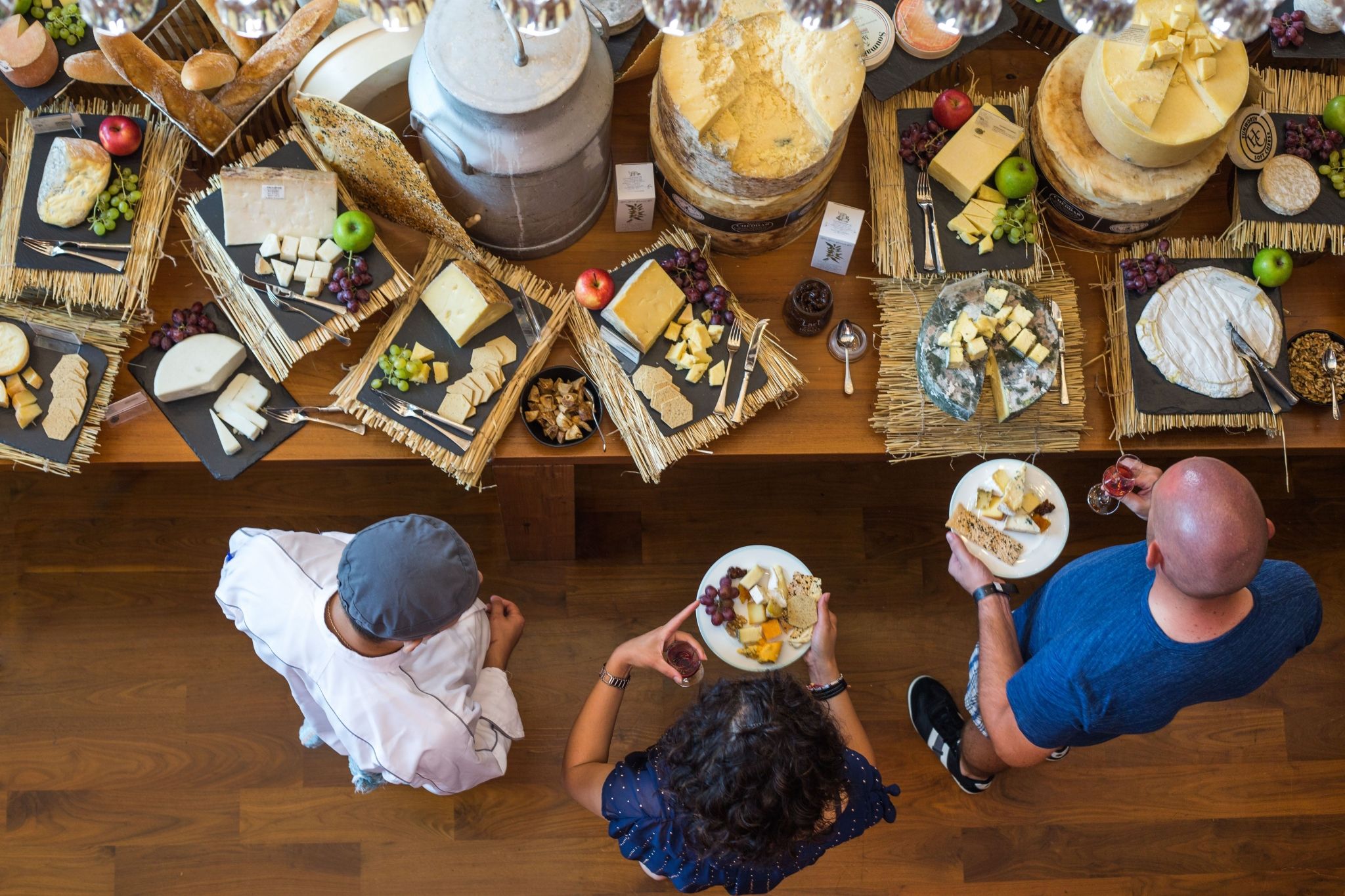 THE ST. REGIS SAADIYAT BRUNCH
Every Friday | 1:00pm - 4:00pm
Celebrate in style and add a touch of the extraordinary to your weekend as you experience The St. Regis Saadiyat Brunch.
Last Brunch of the Season: Friday 26th May 2017
Brunch packages:
Silk Package at AED 300 inclusive of soft beverages
Pearl Package at AED 395 inclusive of house beverages
Diamond Package at AED 590 inclusive of food and bubbly
Children's Package at AED 150 per child from 6 till 12 years old – kids under 5 years eats for free
THEMES NIGHT
Located on the first floor, Oléa offers panoramic view of the ocean and beyond. Featuring cooking stations and staff who upholds The St Regis service tradition of fulfilling guests' every whim. With its indoor and alfresco options, it is ideal for a relaxing dining experience with family or friends.
ASIAN MARKET FEAST
Enjoy a wide selection of all-you-can-eat freshly grilled meat & seafood; cuisine varies from the finest picks from Hong Kong, Thailand, India, Sri Lanka, Indonesia, Malaysia and Mongolia.

Price: AED 190 per person inclusive of soft drinks & water - Elevate your evening with free-flowing selected beers and house wines at AED 100 per person.

Every Thursday from 6:30pm – 11:00pm

MEDITERRANEAN FLAVORS

Every Sunday discover rich Mediterranean flavors from Italy, Spain, France, Greece & Turkey at Oléa Restaurant. Heart-healthy cuisine using fresh seasonal ingredients with a refined selection of vinos from Italy, Lebanon, France and Spain.
Price from: AED 190 per person
Every Sunday from 6:30pm until 11:00pm

FLAVORS OF ARABIA

For an authentic dining experience every Tuesday, Olea Restaurant ignites unique tastes of Arabia. Enhance the experience with a blend of hot & cold cultural beverages.
Price from: AED 190 per person
Every Tuesday from 6:30pm until 11:00pm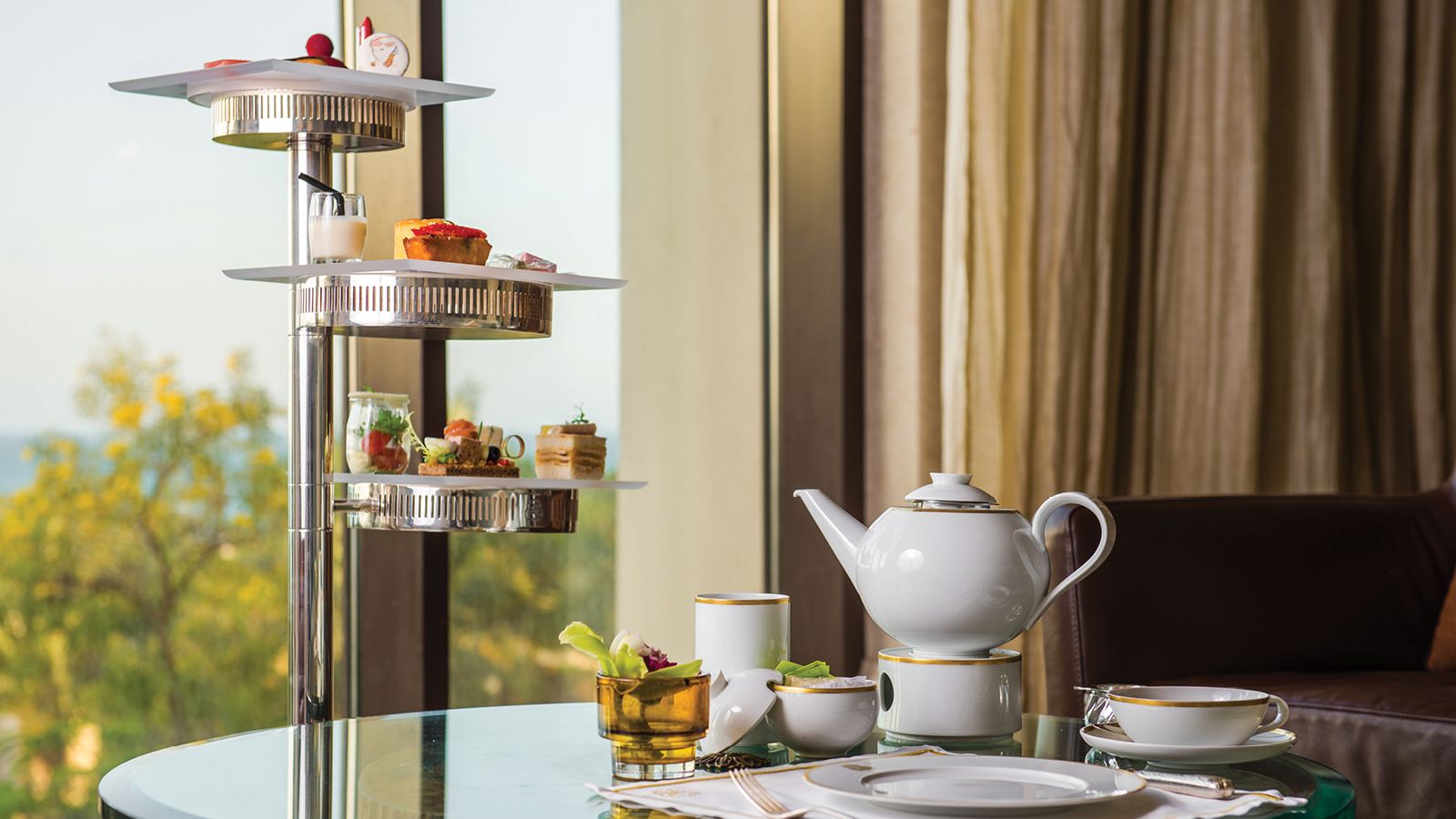 FASHION AFTERNOON TEA
Daily | 2:00pm - 6:00pm
The Drawing Room with its open lounge and inviting sofas, plays host to delightful Afternoon Tea Rituals. Perfected by our legacy Lady Astor and re-imagined by our highly skilled pastry team, revive the passion for the sweeter things in life with bespoke pastries & savory treats.
AED 160 per person including a selection of tea | coffee
AED 200 per person including a selection of tea | coffee & 1 glass of bubbly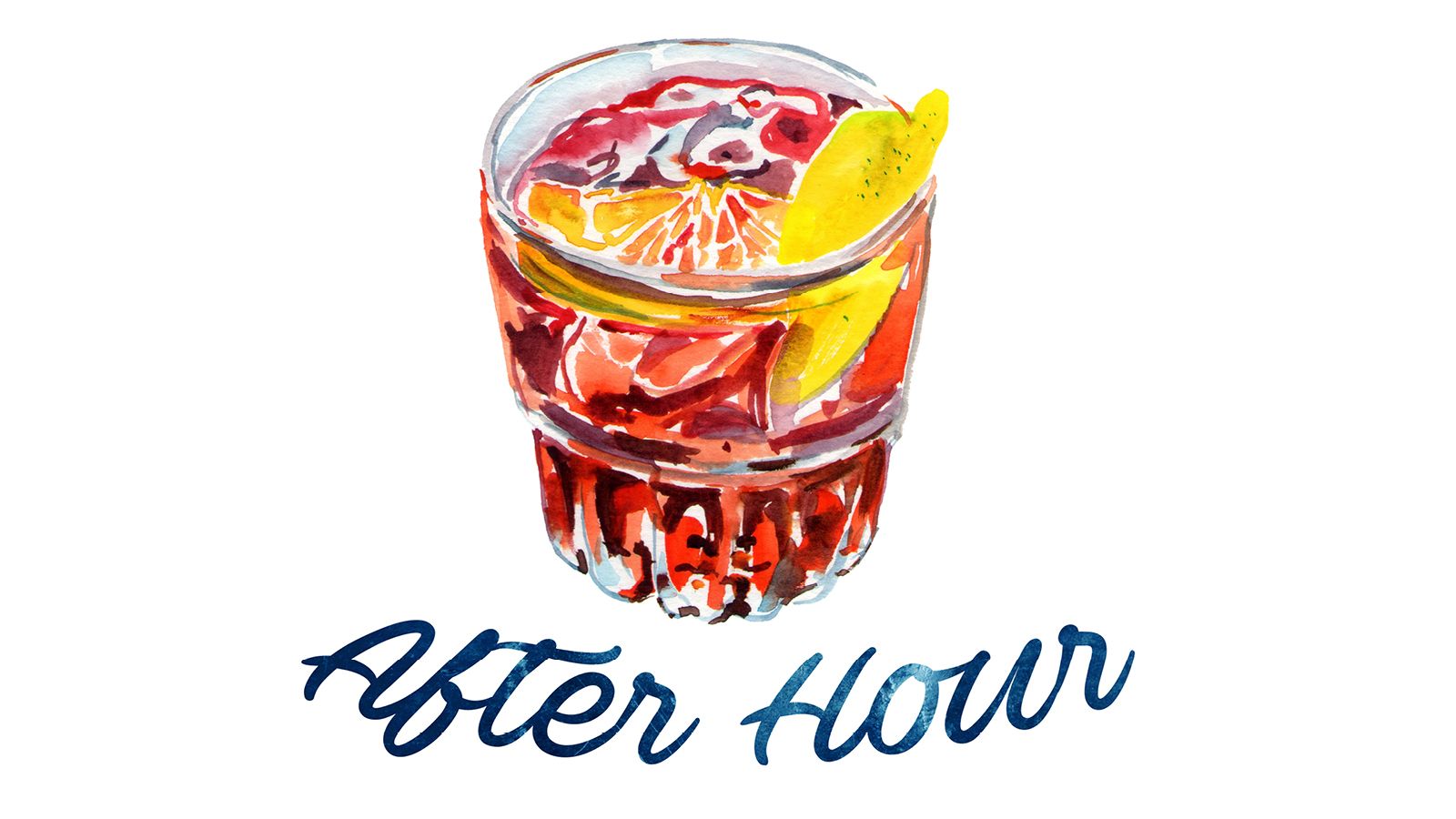 AFTER HOUR
Daily | 5:00pm - 7:00pm
Enjoy unbeatable offer at The Manhattan Lounge!
Enjoy a complimentary drink when you buy one.
Valid on selected beverages
DOUBLE INDULGENCE
Spend your day by one of our 3 outdoor pools or on our pristine private beach and enjoy culinary delights from either our Pool & Beach Bar with our food & beverage voucher.
Packages

Price

F&B Voucher

Single pass

AED 250

AED 100

Couple pass

AED 500

AED 250

Child pass (4-12)

AED 125

AED 50

You may purchase your pass from the Family Pool Leisure Desk. F&B voucher valid at Pool & Beach Bar.
IRIDIUM SPA HAMMAM EXPERIENCE
Daily
The Iridium Hammam Experience follows cleansing rituals perfected through many generations. In this time-honored process, the gentle heat of the steam is an essential part of the treatment, preparing your body to welcome the benefits of the Hammam experience.
Book our 90 minutes Iridium Refined Hammam treatment and we will complete this transformative journey with an additional 30 minutes massage.
OFFER PRICE: AED 750
*SAVE AED 305
Price inclusive of all taxes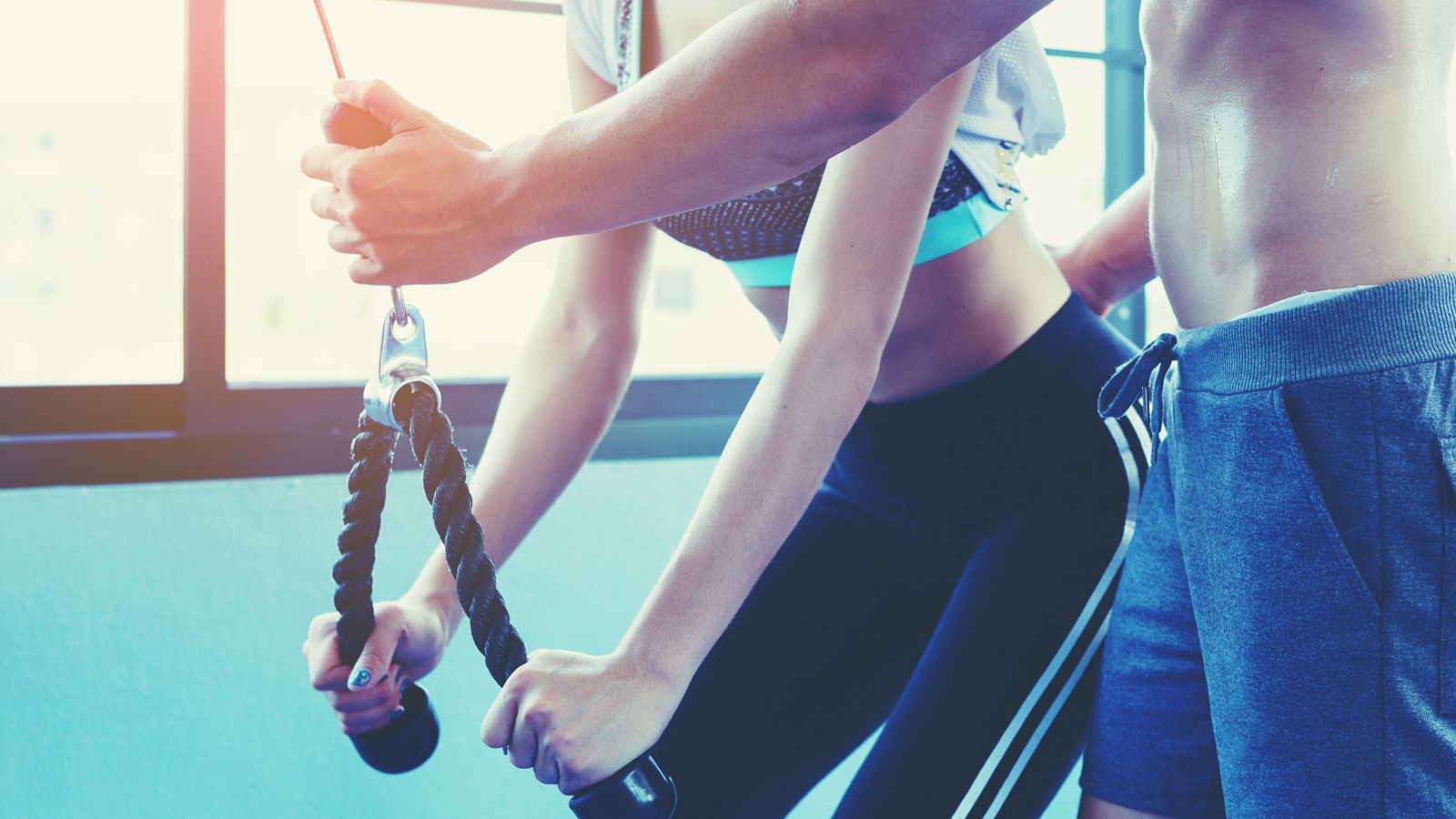 PERSONAL TRAINING
Guests can enroll for personal training sessions with a team of internationally certified fitness instructors who will tailor programs depending on guest requirements and goals.
For more information, contact The St. Regis Athletic Club:
+971 2 498 8777 | Email: athleticclub.saadiyat@stregis.com
SWIMMING CLASSES
Guests of all ages - infants to adults, can enjoy the bespoke lessons with a choice between private sessions or in a group of four or six
View our class schedule and prices here

For more information, contact The St. Regis Athletic Club: +971 2 498 8777 Email: athleticclub.saadiyat@stregis.com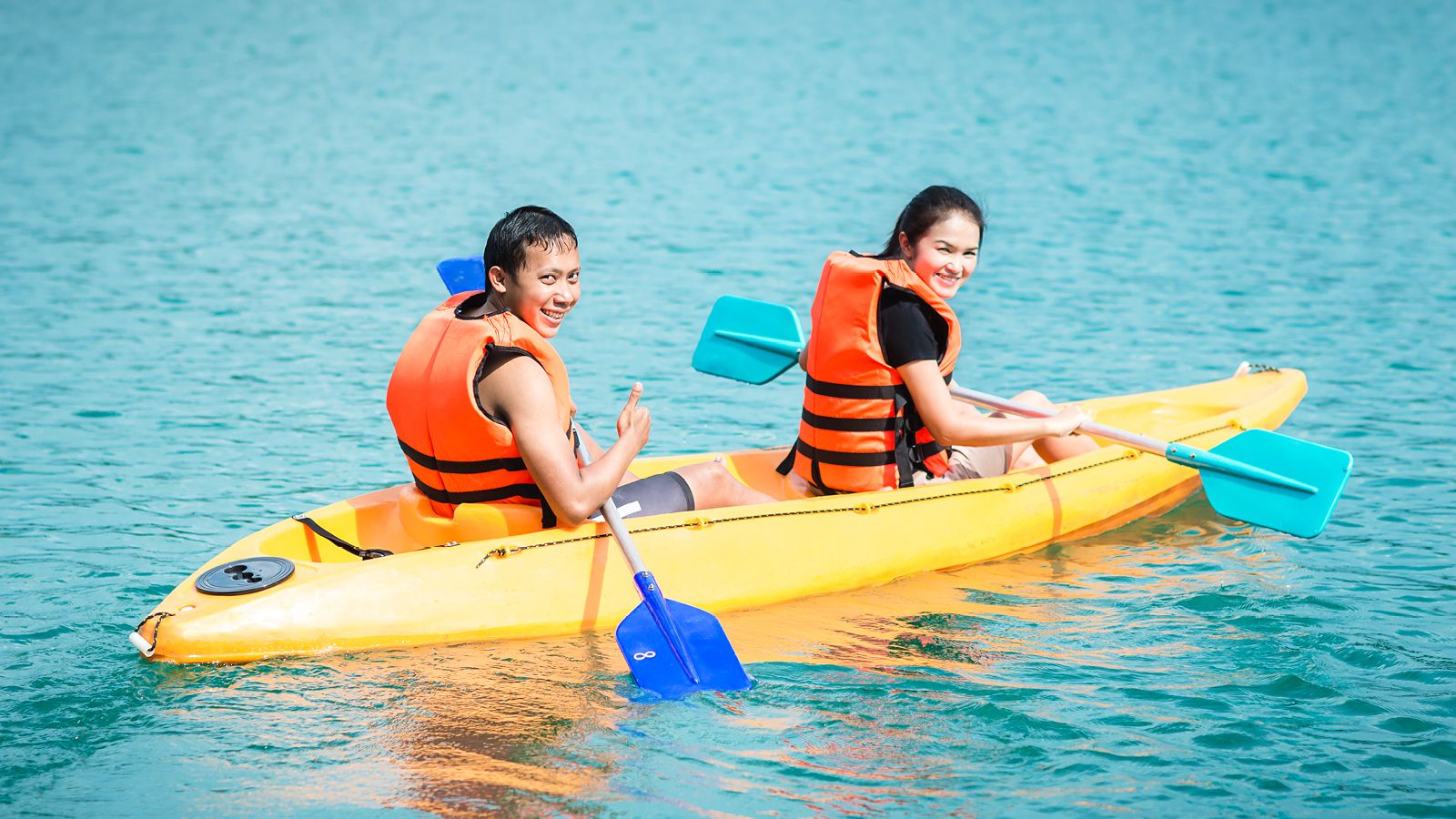 WATERSPORTS ACTIVITIES
Offering a comprehensive range of water sport activities from kayaking, paddling, snorkeling to boogie boarding - Discover more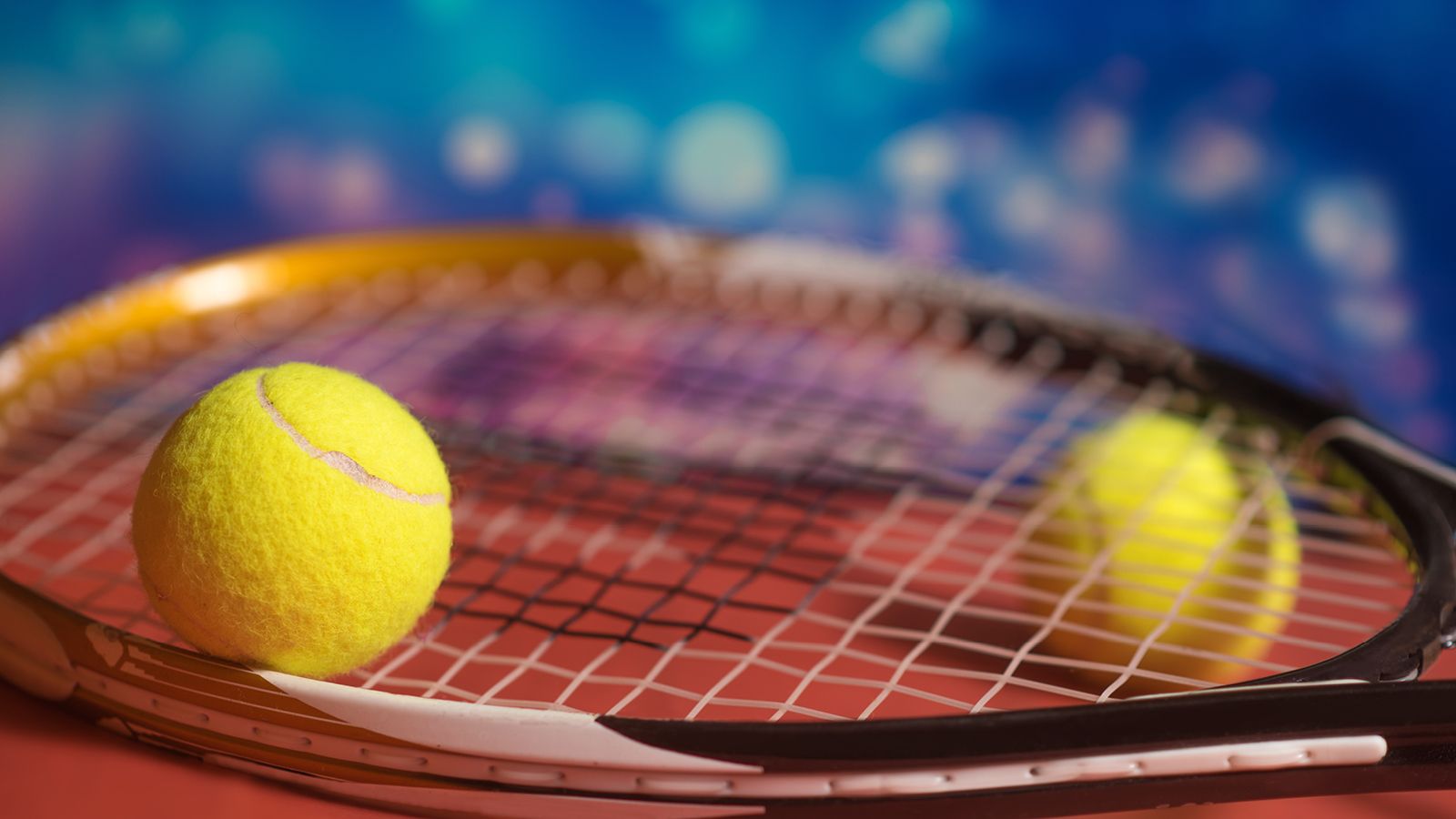 TENNIS CLASSES
Enjoy bespoke lessons with choice between private sessions or in a group.

For more information, contact The St. Regis Athletic Club: +971 2 498 8777 Email: athleticclub.saadiyat@stregis.com